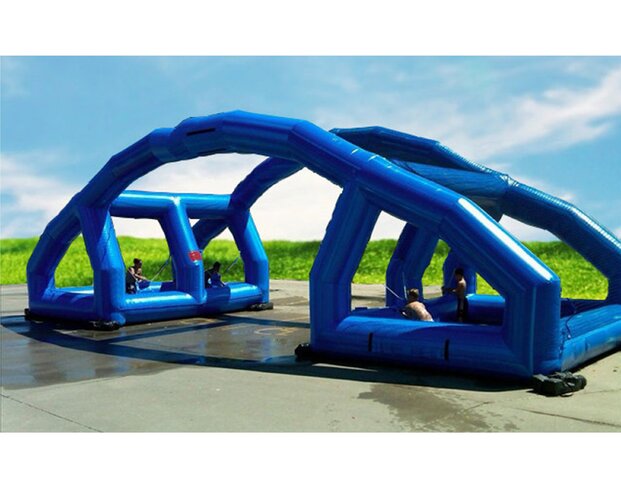 Water Wars
New for 2020 is a 4 player Water Wars. 2 people at each end aim for the opponents with water balloons. There are built in bungee cords for each team.

There are only 4 bungees total, but this could be used as a great team builder if you make larger teams and everyone helps out in the fun.

Call today to reserve this item.