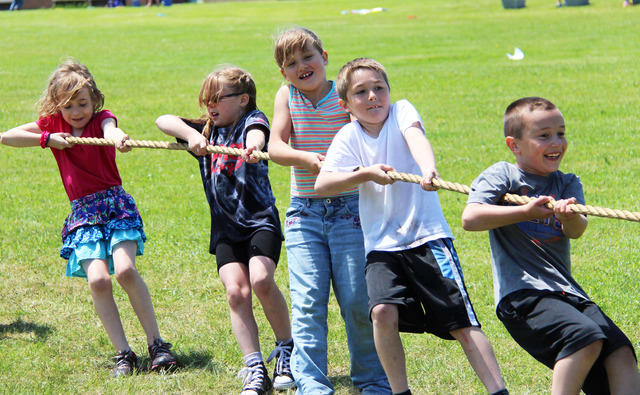 Tug of War
Set Up Area Suggested : At least 40ft L x 15ft W
Area needed depends on number of players.
*Best set up on Grass or Soft Surface

Power Required: Human Strength!

Included: Tug of War Rope with bright flag in center, orange cones.

Referee may be a hired J-Dogs Attendant, or Volunteer Provided by Client.

Rules: Set up cones approximately 15-20 feet apart. Team members must pull flag across cone barrier closest to their own team to win.

In our staff demonstration below - green shirt vs. black shirt - black shirt wins!
- J-Dogs' Staff Demonstration -
Starts at equal distance when the Referee says GO .... Pull! Pull! Pull! .... Try Your Best!