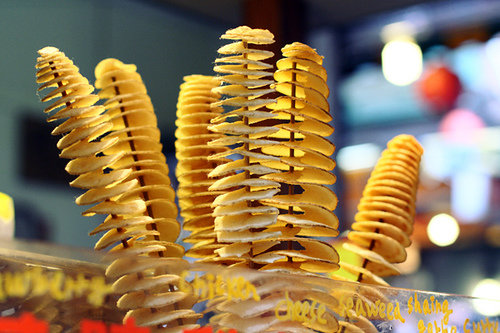 Tornado Potato Skewers
Idaho potatoes cut into a spiral and flash fried on a skewer. Sprinkle with your choice of seasoning: cheesy cheddar, BBQ, garlic parmesan, salt & vinegar, sour cream & onion, or buffalo.
All pricing includes 50 servings, paper goods, serving tables, and all cooking and serving equipment.
Pricing excludes tax, gratuity, staff and travel.
*Additional servings available for $6 per serving*