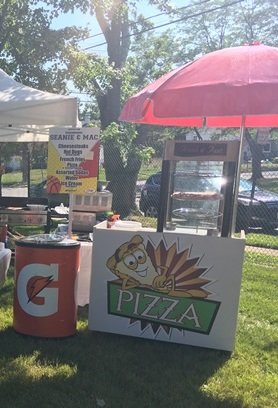 Pizza Cart
Includes choice of THREE toppings: cheese, tomato, sausage, pepperoni, or veggie. Seasonings include crushed red pepper, garlic powder, oregano, and parmesan cheese.
All pricing includes 50 servings, paper goods, serving tables, all cooking and serving equipment, and up to 3 hours of event time.
Pricing excludes tax, gratuity, staff and travel.