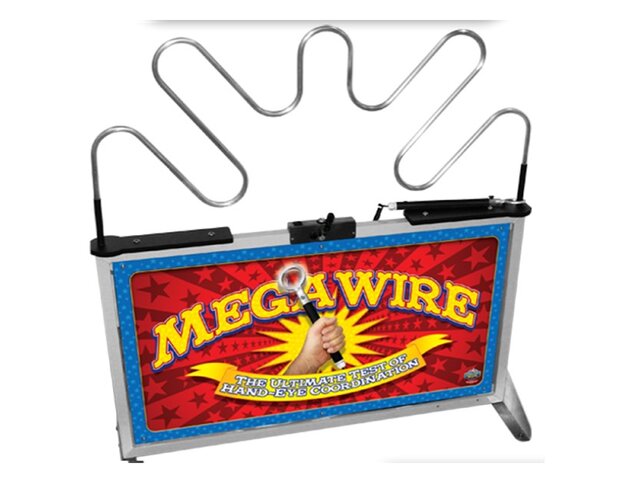 Mega Wire
Setup area: 4'W x 4'H x 1'W
Power: Battery, no outlet needed

Mega Wire is the ultimate test of patience, whole body steadiness, and hand-eye coordination. Watch while players attempt to navigate the handheld ring through 12 linear feet of tube on this massive 4 feet tall by 4 feet wide game. Should they lose their concentration and make a mistake, the red light will turn on along with an audible buzzer.
Mega Wire Preview


Are you Patient? Can you get make it to the other side without setting off the buzzer?

It looks easier than it really is!!