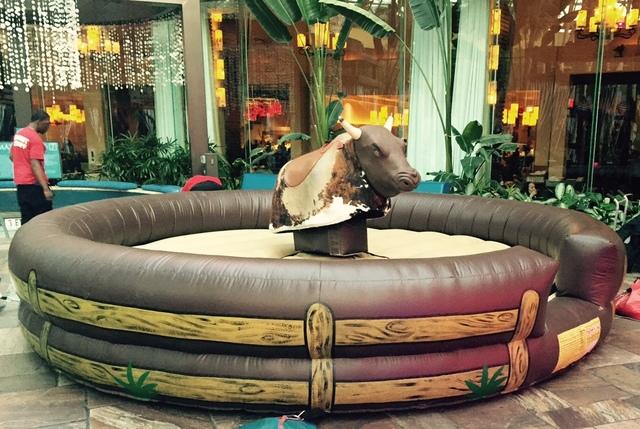 Mechanical Bull
Our Mechanical bull spins and bucks simulating real bull movement. Our operator controls the level in which the bull moves so a novice to an expert can ride. What's more important than Fun? Safety! Our bull has a soft rubber head and horns and has an automatic cut off switch so when you fall off onto our air inflated pillow it automatically stops.

**price includes staff for 3 hours, additional time is $250 per hour**

Length: 16'
Width: 16'
Height: 10'
Power Requirement: (2) 110 volt/20 amp lines
Minimum Height: 54"