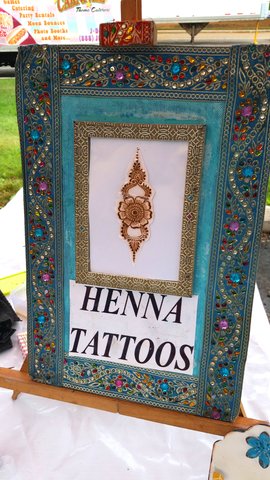 Henna Tattoo
For best results
, avoid water and keep the henna paste in place for a few hours. Organic Henna stain lasts 7-15 days depending on applied area. Applications on hands will fade quicker due to frequent hand washing.
How many per hour?
This number varies based on detail and size. If an event is very busy designs can be simplified and artists can do approximately 18 per hour. Generally for birthday parties and corporate events we average 10-12 designs per hour.
About Henna:
Henna's coloring properties come from the Lawsone bush. The color is primarily concentrated in the leaves of the plant, which are made into a powder by drying, milling, and sifting the leaves.
The dry powder is mixed with lemon juice and essential oils such as tea tree, eucalyptus, or lavendar to make a paste with toothpaste-like consistency. All ingredients our Henna Artists use are 100% natural and organic. Absolutely no chemicals or perservatives are used.
A light stain may be achieved within minutes; however the longer the paste is left on the skin, the stronger and darker the stain will be. Henna stains are orange soon after application, then darken over the following three days to a reddish brown color. Henna fades faster the more your skin in that area is washed and the more lotion is applied.
Henna is often done for wedding ceremonies on the bride and bridal party. We also do prenatal henna, much like prenatal belly painting. This is done during the third trimester. Read below about safety and details of henna ingredients. To book our artists for weddings or prenatal sessions pricing will be custom, please call to inquire.
Henna Paste immediately after application: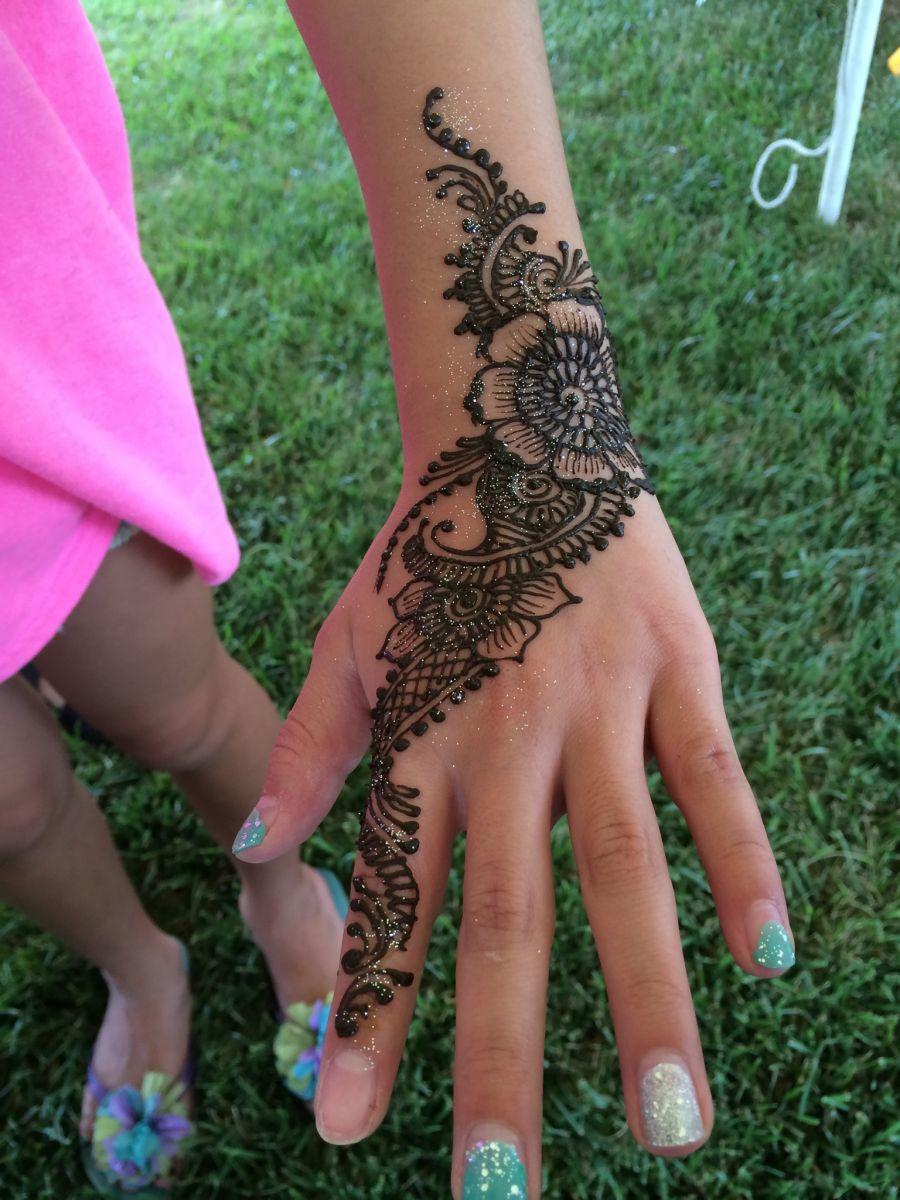 Henna Stain 3 days after application: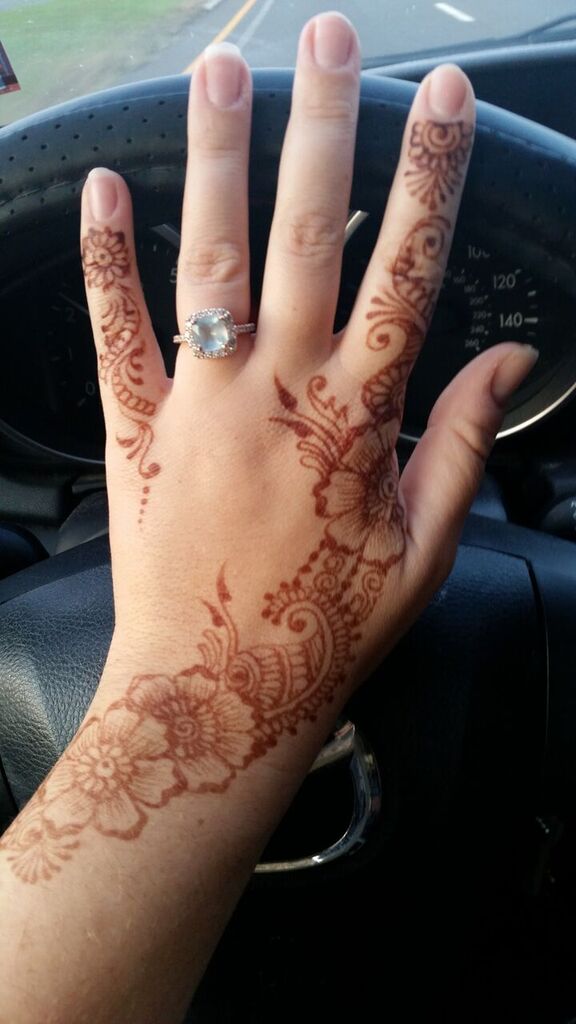 Set up: