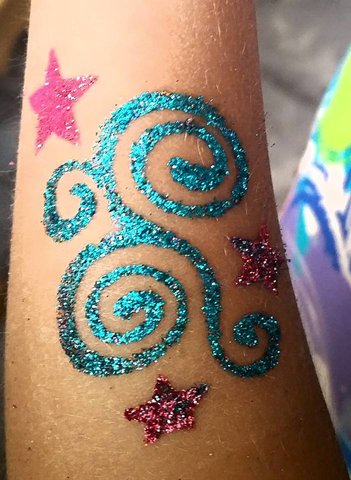 Glitter Tattoos
Glitter Tattoos are a great option for any time of year! They are water resistant and can last about 5 days through showers, baths, and pool time. They will last longest if the wearer is not sweaty, and if the area of placement doesn't rub on clothing or other material.



Glitter Tattoos may be placed on arms, shoulders, and legs. They are not recommended for placement on a face.

Designs vary on a regular basis, if certain styles are desired please notify your sales associate when booking.

Glitter Tattoos are applied by placing a stencil on the skin, filling in the stencil with the glue, then applying colored glitter to the glue. The stencil is removed and the tattoo should be dry.