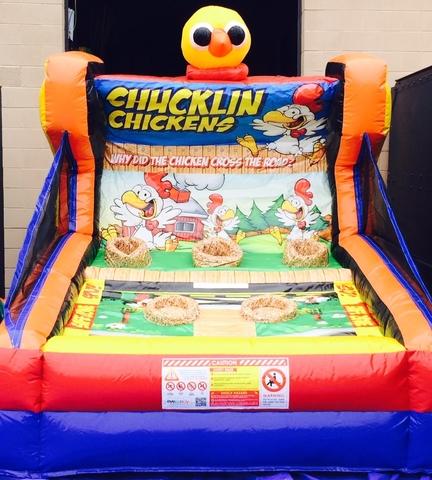 Chucklin Chickens Inflatable Game
Players test their skills by trying to get these crazy chickens back in their nest. Take your best shot by throwing the chickens into their nest.
Dimensions: 10'L x 8'W x 9'H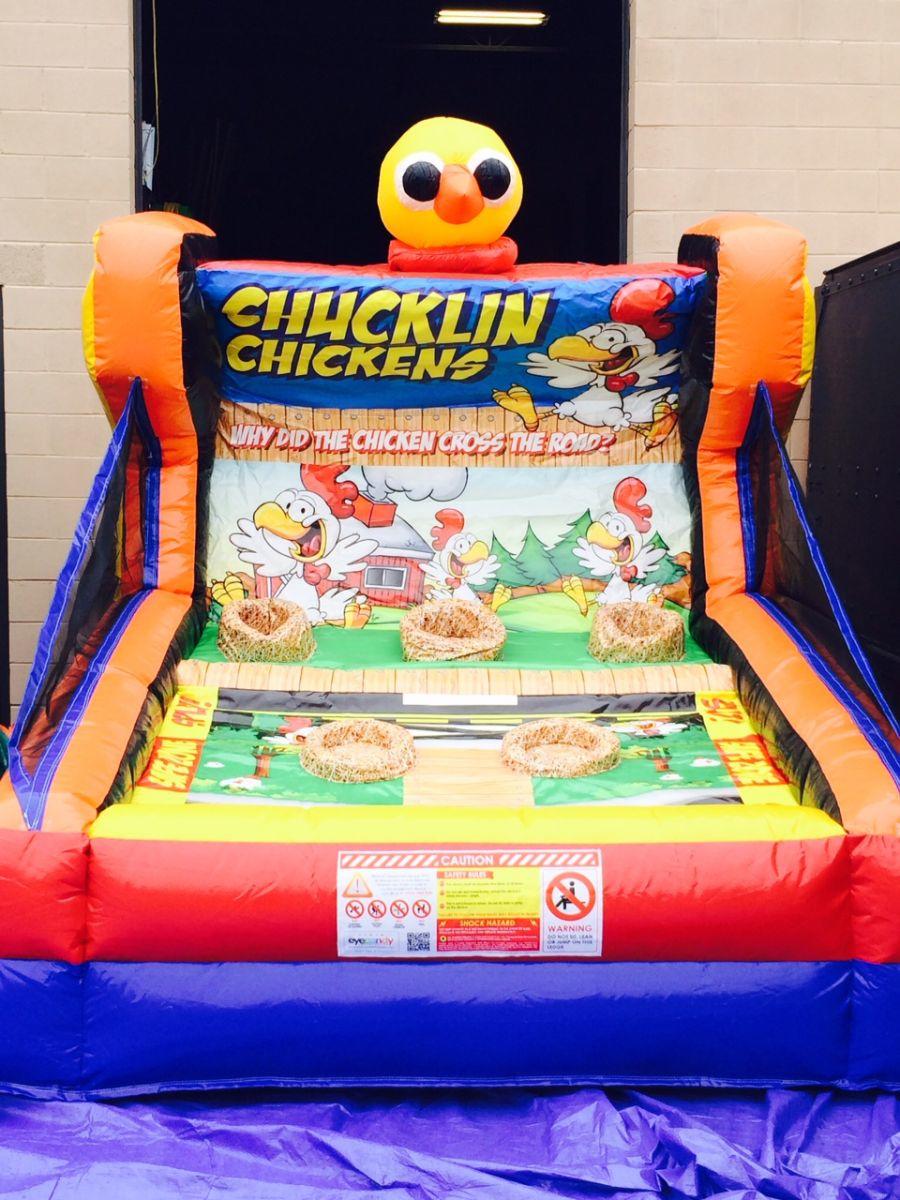 Chucklin Chickens
Inflatable Carnival Game
Dimensions of Inflatable: 10ft L x 8ft W x 9ft H
Power Requirement: One 110 Volt Dedicated Circuit

Fling crazy little chickens back to their nest! Land a chicken in its nest to win. The chickens actually make a clucking sound!

This item goes great with our Happy Hoppers Game and our 5 in 1 Carnival Combo!