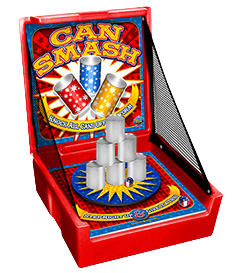 Can Smash
This Can Smash game may look easy, but looks can be deceiving! You must knock all the cans off the platform to win!
This game comes with 6 cans and bean bags.

*Winning rules may be adjusted per event or participant. Younger players may simply knock the cans over while more expeirenced players have to clear the platform.

*Table not included*
Add a 6ft folding table: $10
Add a 6ft folding table and red & white striped cover: $25