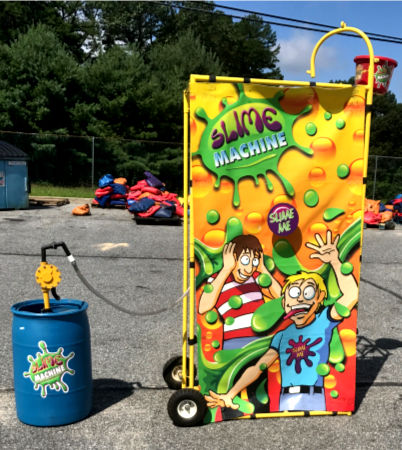 Slime Machine
Setup Area: 10ft L x 10ft W x 8ft H
Outlets: Water Source




Set Up Area Needed: 10ft L x 10ft W x 8ft H
Power Required: None
Water Source: This item can be used in place of Bucket Brigade, or an alternate Dunk Tank option. If so, a water spigot is required to fill and refill the drum as needed... and maybe to hose off participants (optional).

The Slime Machine works similar to a Dunk Tank or the Bucket Brigade. Throw a ball at the "SLIME ME" target to make the bucket drop and cover the participant in slime!