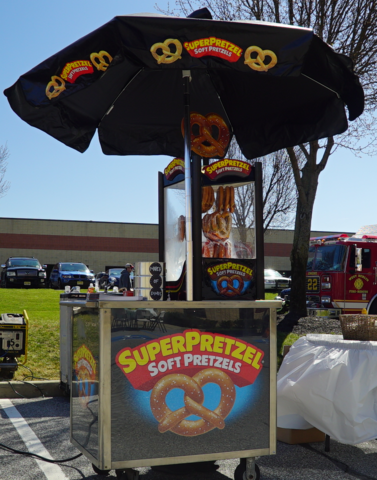 Pretzel Cart
Pretzel Cart. Call for more details.
Set Up Area Needed: 5ft x 5ft x 8ft H
*Area needed varies based on set up style. Stadium Carts need a 10ft x 10ft area and can fit indoors with a regular ceiling height.
Merchandisers can sit on a table top when pretzels are part of a larger catering package.

Power Required: One 110 Volt Circuit

Choose Super Soft Pretzels or yummy Pretzel Bites for your event. We warm them up on site and serve with assorted mustards.
Check out our New Stadium Style Pretzel Cart