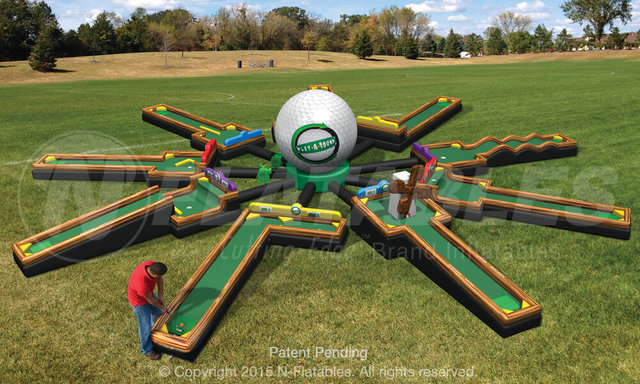 Inflatable 9 Hole Mini Golf Game
Inflatable 9 hole Mini Golf
Dimensions: 9'H x 38'W x 38'L

Play-A-Round Golf takes Mini Golf to the next level. This fully inflated unit is easy to transport and simple to set up. It features 9 holes of varying designs and levels of difficulty. Hole 9 also has a motorized inflatable windmill!
This set includes a modular hub and all 9 holes that can be arranged in any order.