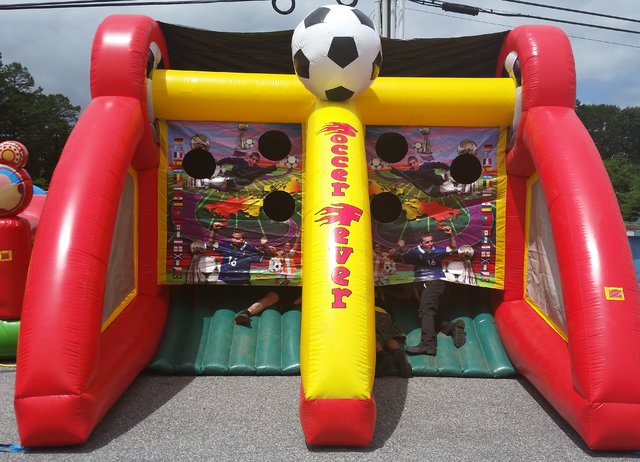 Setup area: 15'L x 16'W x 12'2"H
Outlets: 110 volt/20amp line
TBD
Please call to reserve this item.

This inflatable Soccer Kick game puts players in the competitive spirits! Participants take their shot at the back wall to score points through three different openings. When you score,the ball returns to the opposing player's lane. If playing compeitively, be the first player to get all your balls on your opponent's side.

This fast-paced inflatable game offers soccer field artwork in the background, and unites the world of soccer with flags from countries around the globe.