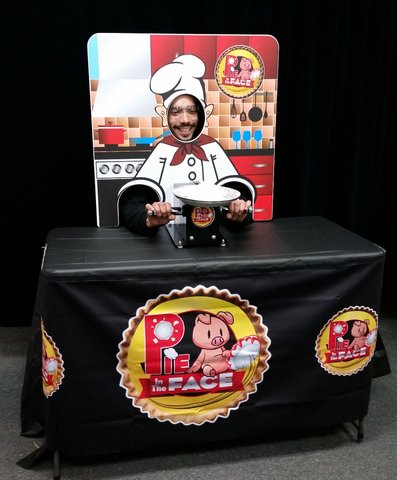 TBD
Please call to reserve this item.

Pie in the Face is absolutely perfect for any event! Load up the pie plate with whipped cream, randomly set the mystery handle, and get ready for one of the most hialrious game outcomes! Without a doubt, a Pie in the Face is just universally funny for all ages, participants, and the audience!

Play in a group or as an individual. Roll dice to see how many times each player must turn the handle. OR, take turns with everyone only turning once. Who will it smash? You'll soon find out!

*Includes plates and two containers of whipped cream.