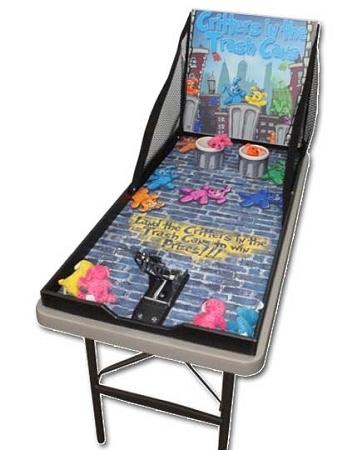 NEW! Critters in the Trash Can
TBD
Please call to reserve this item.

This Critters in the Trash Can is like party time in an alley! These crazy critters are bouncing off the walls and causing a ruckus! Using the launch pad, flip the critters into one or more of the trash cans to win! Winning can also be on a point system - the more critters you can, the more points you receive.

Includes 6 critters.